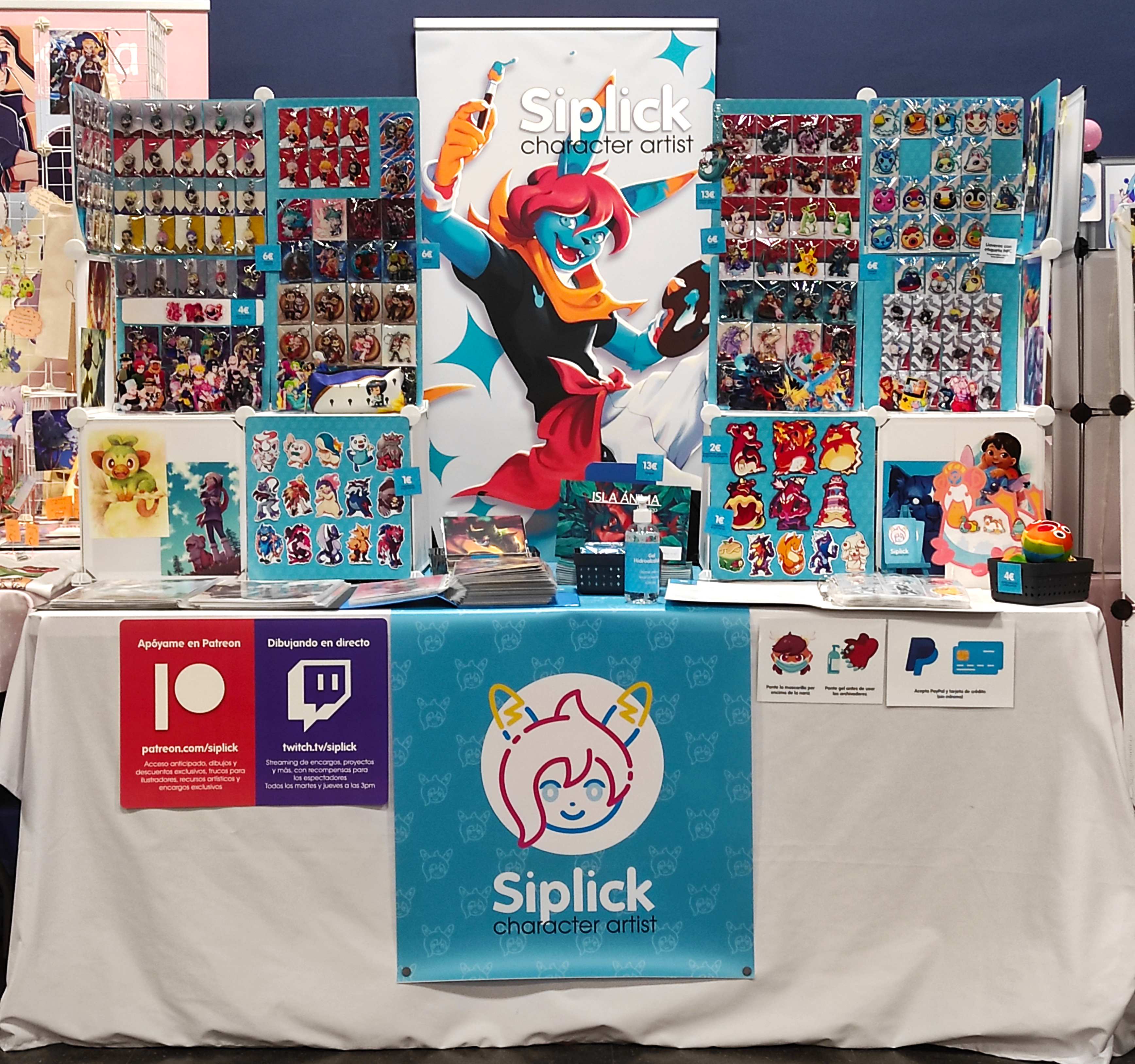 Hello! My name is Siplick and I'm a freelancing artist from Valencia, Spain.

I've been creating merchandise and attending conventions since 2016 and at the time of writing, I've been to over 20 events across my home country and Paris and hope to expand to other countries in the near future.

My merchandise represents characters and scenes from some of my favourite anime, games and more, as I love using art to spread my love for other people's creations - but I also make original art with my own characters, especially those of my passion project The Anima Island.

If you would like to know more about my work, please feel free to visit my website!